It's more than a haircut, it's a Lee's Summit tradition.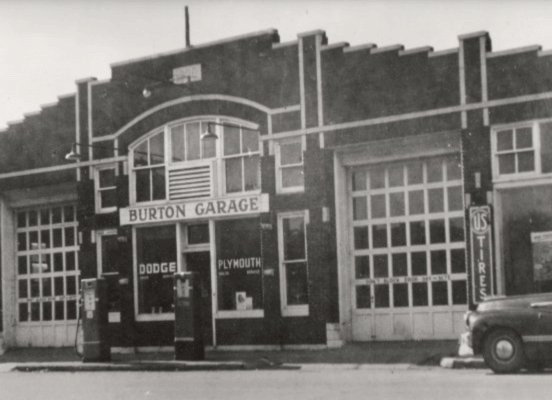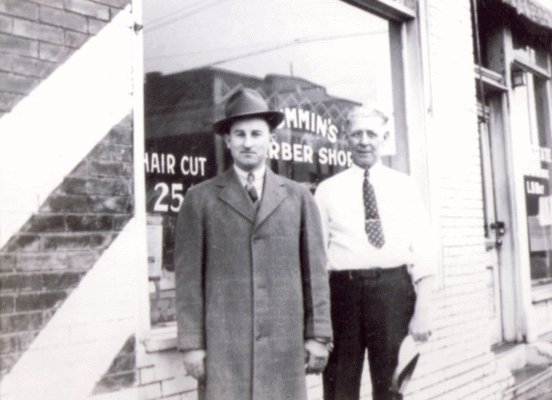 The barber shop that sits on Douglas Street in historic Downtown Lee's Summit has been a staple in the business district since the 1940s.
Back then, Ralph Knight and Charlie Myer ran the joint, known as Knight's Barber Shop, which was located at 219 – just next door to where modern-day John's Barber Shop sits today at 217 SE Douglas Street.
And in this storied building sits mountains of stories.
John Swearngin started his career fresh out of barber school with a pair of scissors in 1969, eventually buying the barber shop in 1972 and making a name change that would last nearly a half decade.
As the story goes, John's car broke down near Knight's Barber Shop one day. While he was getting his car repaired, he walked over and "those guys gave me a job," John recalls. At the time, it was Chuck Nelson, the second owner of the barber shop
John bought the shop from Chuck back in a time when haircuts were $2.
"Then it jumped to $2.25," John says with a chuckle. "They used to tell me, 'John, someday you'll be cutting hair for $10.' And I thought, 'This guy is a lunatic.'"
Sure enough, haircuts were $14 by the time John retired on Dec. 31, 2007.
Still, some of his fondest memories come when thinking about the generations of customers – likely so far back that some would remember those 2-buck-cuts – sitting in his shop at the same time.
"We've had four generations in the chair at one time at the shop," John said. "Now that was pretty neat to see."
Downtown had a different feel back in the early days of John's tenure. Sometimes hours would pass without a car driving by. Douglas, Main and Third streets weren't dotted with restaurants and downtown was known more for car dealerships.
Across from John's, you would find a Chevrolet dealer and not far away, a Ford dealer. At the now site of Lee's Summit City Hall was a Dodge dealer, and across the street from it was a Mercury dealer. There was even a Buick dealer just a few blocks up Third Street.
When car dealers were many and the local barber shop was the place to be seen, you would find everyone from Todd George to the current Lee's Summit mayor seated in a John's Barber Shop chair and getting a professional cut – along with all the topics of the day.
"I've cut every mayor's hair since 1969," John said, even naming off the impressive list.
"Gene Rhodes, Randy Rhoads, Marvin Ensworth, Bob Jones, Ed Falk, Dee Clerk, Charlie Oldham, Karen Messerli."
On top of the newest American car models of the 1960s and 1970s, John recalls seeing the Langsford Funeral Home ambulance wailing down Third Street. That 1959 Mercury station wagon etched in his memory.
"We had four chairs at the shop at the time we purchased 219," John said. "We remodeled it and went to three chairs for a while.
At the time, 217 Douglas had housed a jewelry shop and was even the local license bureau for a time.
While some businesses came and went, the community barber shop lived on for decades and decades in that area.
"It was the barber shop in Lee's Summit, even when I was 12 years old," John said.
At that young age, John recalls, he knew he wanted to cut hair for a living.
"I went home and told mom I want to be a barber and she said "Why? I said those guys have a lot of fun," John said with a hearty laugh. "I didn't know it was going to be that much work."
Those long days, weeks, months and years translate to some pretty impressive statistics when John thinks back on his hair cut count.
At 100 cuts a week, he's easily over 200,000 for his career. One of those 200,000 was Dr. Bill Worley. John started cutting the veterinarian's hair in 1966 until 2007.
"He kept coming back time after time hoping I would get it right," John jokes.
As the times changed, the shop started opening earlier as the union set the hours so you couldn't cut hair before 8 a.m. and had to quit at 6 on Saturday.
And with those changes, John and his barber crew witnessed many in the downtown district as well.
"Being a survivor downtown," he commented. "I would walk to the bank and there was nothing downtown but me and the bank. And downtown did come back, give credit to the downtown association that brought all of that back.
"I've watched them redo downtown twice. We went through the streetscape and the planting of the Bradford Pear trees. For lunch we had Fords Diner or the Cozy Corner. That was about it."
As downtown changed and grew, John welcomed his son, Nick, to the shop in 1990.
"I used to play frisbee and football in the street with Jim (McQuerry)," Nick recalls of those early downtown days. "Sometimes 30 minutes would go by without a car driving by."
John was thrilled to welcome his son to the business. At the time, Nick was weighing being a CPA or a barber. The Lee's Summit High School graduate of 1989 went to barber school and then joined John, Jim and the business.
By 1990, there were four barbers at John's. With John's retirement in 2007, Jim became the longest-standing barber in Lee's Summit, having joined the business in 1981.
"Things were good when I came here and good when I left," John said. "I can't complain. We survived all the crying kids over the years. We lived through the 1970s and the long hair. It's been an adventure."